Aric Dromi
Chief Futurologist, Digital Philosopher
and Professional Troublemaker
"I often joke that a futurologist convinces
mortals that immortality is possible!"
Aric Dromi is a keynote speaker, futurologist, digital philosopher and professional troublemaker. He looks into a new way of thinking about how things work. He helps advance philosophical research and related fields through innovation and technology.  He looks at emerging trends and helps identify the strategic implications of those trends.  Aric sees an essential part of capturing the future is being able to explain it, make it tangible and, most importantly, make it relevant.
Aric is a chief futurist for one of the world's most well-known and respected vehicle manufacturers and a leading developer of autonomous and electric vehicles.  In addition, he has a number of ongoing projects.  Aric's consultancy TEMPUS.MOTO helps companies learn how to navigate the coming technological revolution in the face of increased automation and artificial intelligence, and helps them to find a path to the future they desire.
He is also the founder of the Dead Rabbit Co., a cross-media content production company, which is committed to creating documentaries objectively analysing, discussing and disseminating directional information around the important questions of our time.  Additionally he is the founder of the Black Swan Theatre which helps organisations identify and build new economic models and provide the disruptive edge they will need to make the future work in their favour.
Aric changes the way we experience the world, the way we think about thinking, and transform the way we understand change. His keynote speeches frame questions and help people identify and abandon old paradigms and rethink thinking.
"Technology is a wonderful thing. It's already altered our perception of reality and will; if leveraged correctly, disrupt our existence.
When we think about the future, we tend to think about a world powered by technological gadgets, body enhancements and artificial intelligence, autonomous cars or even flying cars. Yet, maybe the true potential of the future will not be technology for technology, but the new generation of businesses and societies that occupy the digital landscape and redefine the boundaries of opportunities.
Now, we are entering an era of digital augmentation and areas such as Artificial Intelligence, Robotics, Genomics, Biotechnology, Neurotechnology, adjustable reality and the codification of value interactions enable us to re-examine and repurpose every aspect of our existence. From our digital-selves to the cities we live in, from mobility, energy and communication to new financial models; to the idea that we have to design our future with a set of tools that are anchored in a digital supply chain.
We have spent years climbing the mountain of technology and societal development, just to find ourselves on the edge of a cliff; and while most of us are busy looking back at our achievements a few brave souls are about to step forward and jump into the unknown."
The Future of Work, Society & the Misfit Cultures of Innovation
The Future – Business not as Usual
Interview with Aric Dromi
What is the role of a futurist and how far into the future do you actually look?
I often joke that a futurologist convinces mortals that immortality is possible! They need someone to help look behind corners. In a business sense, we take people beyond their comfort zones. A futurologist doesn't predict the future per se – if only I could do that! Instead we help decision-makers navigate the future. My main role is to help my company navigate whatever comes down the road. It's basically to tell them stories about potential futures that could happen, and then work with my team and try to conceptualise futures that should happen. We have a concept treatment for 2070 but that's where we stopped.
We look at five different groups: demographic; geopolitical movements; new technologies; people; and social interaction. We try to identity the reciprocal relationships between these groups to understand how they are marching forward together. The main reason for my existence is to challenge the notion of  whether what exists is actually right and shouldn't be changed; to push the envelope of thoughts that have existed in our industry since the dawn of time. I don't really care about how the car looks and feels today, but instead what is the place of mobility in the changing society?
Are you optimistic about the future of transport and the automotive industry in particular?
The car is the only personal device that you can literally immerse yourself inside of. It is the only computer you can sit inside. You can't sit inside your iPhone or laptop or iPad. One of my favourite quotes by Bill Gates is that we always overestimate the change that will happen in the next two years but we underestimate the change that will happen in 10 years. How I perceive myself inside of a mobility hardware or software experience is fundamentally going to be different in 10 years, 50 years and 70 years from now. We can only navigate that, and that's the fun part and I love sharing this when I speak with business audiences around the globe.
I often say that: 'the current generation of politicians are forcing us to underutilise the potential of technology'. In the same way, in the traditional car industry, there can be a fixation on horsepower or infotainment, whereas the future is the massive potential of connected technologies. There are some exceptions to this, e.g. the attitudes taken by Tesla or BMW but again, neither Tesla or Apple really disrupted, they simply took an old product & did it better. It's now the time for transformation.
How do the vehicles we're driving today and the vehicles we'll drive in the future reflect the trends you see?
There is an awakening force right now that understands that there are some needs for bringing current trends into the definition of what is actually a car. While most still think in terms of Apps and ecosystems we need to understand that this is not a scalable model.
There's a concept we are working on now. It's called ESL, empathetic system learning. It's not about machines anymore. It's about learning systems. You can see for instance the way Tesla cars are learning from each other. You can see this type of technology out there in Google Now with their deep learning capabilities, and even Facebook M. Again, these things are not really scalable if you look at the big picture. For the first time since the introduction of the car, the automotive industry has the ability to influence society if we will just be smart.
What are the most disruptive trends you are intrigued by?
I think that the most disruptive influences will come from a non-existing trend or current player in the industry. Areas such as Artificial Intelligence,robotics, genomics, biotechnology, neurotechnology, adjustable reality and the codification (of value interactions) will let us re-imagine every aspect of our life. We will be able to design spaces that are not governed by a fixed physical architecture, but dynamically adjusting to the wishes of the users. We can build cities that focus on experience rather on productivity. And the visual elements of the city will be personalised experience.
It's the maturity and combinations of things that will make this happen.
As car connectivity becomes more complex, what are the main cyber security concerns that carmakers need to address?
Carmakers have an old-fashioned approach to security – which is that EVERYTHING needs to be secure. Privacy died when the internet was born. They need to start thinking about how to deal with the openness of connectivity.
What do you think will be the main focus of cyber security measures for developers over the next few years?
For developers, they need to start thinking less about applications and more about service on demand. Code won't develop in a silo – it is and will be part of an ecosystem. OEMs need to provide developers with a well-defined set of APIs.
How to book Aric Dromi
Aric Dromi's sessions are designed to help organisations and individuals better understand change by sharing his vision of a digitally enabled autonomous future. He educates, inspires and empowers new thinking patterns.
A passionate and engaging speaker, Aric's presentations are a veritable wealth of new ideas delivered in a unique and highly creative way.
If you would like to book Aric Dromi for your next event, please call James Krywald-Sanders on +44 1628 601 428 or send an email to james@speakers.co.uk.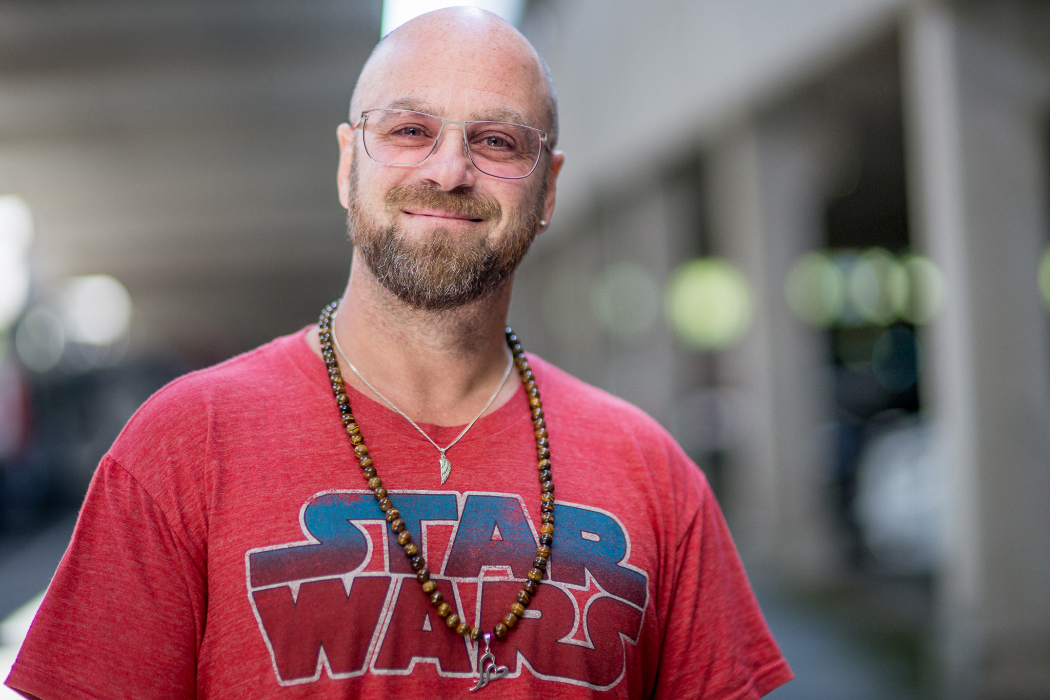 Please complete the form below and we will respond to your enquiry shortly.