Paul Hughes
Professional Keynote Speaker on Growth
"Business is not complicated, it is complex. Our work is to make the complex clear."
"A Keynote Speech is a strategic tool to grow your business."
Paul Hughes' world class keynote speeches are innovative and informative, provocative and persuasive, and ultimately inspire practical action at any business event. Coming from a long tradition of Irish storytellers, he uses clear articulation, humour, and 'professional warmth' to connect with audiences in over 45 countries. His 25 years experience has included a multitude of corporate events as well as moderating discussions at the G7.
It has been said that "Paul ranks among the best & most inspiring speakers of our time", because of his unique presentation style: he draws live as speaks along ten meters of paper. Audiences are captivated, fascinated and motivated with his Ten Meters of Thinking performance.
Paul travels the world, from his home in Amsterdam, to deliver impactful speeches to corporations across every industry. Growth is his overarching theme, which he considers to be a natural force in every business. He compares the patterns of growth in nature with those in the business world and works with what he calls the 'Trilogy of Growth: Leadership, Innovation, & Branding'.
"Outstanding organisations have three things in common: 1) leaders who empower their people, 2) a culture of innovation that creates alternatives, & 3) a brand with a compelling story. These organisations make growth as easy as 1, 2, 3."
This 'profound simplicity' in Paul's work always focuses on proven results; his knowledge is collected from interviewing 1000's of companies and successful individuals from every field to extract their model of success, including Al Pacino.
Speech Topics
All of Paul's Keynote Speeches are tailor-made to reflect your corporate vision, strategy, and values. They cover the following categories:
Business Development, Human Resources, Innovation/Creativity, Leadership, Management, Strategy, Teamwork & Motivation, Marketing & Communication, Entrepreneurship & Start- Ups, Business Transformation, and Corporate Culture.
Growth is Paul's overarching theme and this is translated into the following speech topics:
The Patterns, Principles and Practices of the Most Successful Organisations in the World.
How Leadership, Innovation and Branding Can Grow Your Business.
Sustaining Your Business Growth by Creating the Right Culture.
How Creating Alternatives Drives a Culture of Growth.
How to Grow your Business with your Brand.
In the current climate, strong leadership is possibly more necessary than ever. What do you believe today's leader must do, or have, to make them a great leader?
This is a great question because it reflects my practical approach to leadership and leading growth. And I echoed this in a recent keynote speech at a corporate event with 900 Leaders when I opened with the question: 'What are the three most important things in business?' And I then provocatively answered: 'Number one is results, number two results, & number three results!'
Great Leaders are defined by their ability to Multiply Results.
This comes from the belief that growth is a natural force, within individuals and organisations. And our ability to grow is defined by our ability to multiply our results. So great leaders focus on what I call Results-Driven Growth. And in our current climate, there are a number of things that a leader can do to achieve this, however there are two things that every leader must focus on:
Great Leaders simplify their work to focus on Solving Problems & Maximising Resources.
You see, I believe that business is not complicated. Instead, business is complex. Complicated means it is difficult to understand. Complex means it has many connecting parts. So the role of a leader is to make the complex clear. And great leaders do this by clarifying the essence of business:
Great Leaders clarify that business is all about People.
So, great leaders clarify that business is all about people, they simplify their focus on problem solving & maximising resources, so they can multiply their results.
Great Leaders Clarify, Simplify, & Multiply.
In your book Branded Growth you explain that when you get branding right you will maximise growth. How can companies use this to maximise their growth?
Yes, growth is the main theme of my work. And behind everything I do is the question: 'How does this help individuals or organisations grow?' So after working for twenty-one years in the branding industry, I decided to translate this experience into twenty-one steps that any organisation can follow to use their brand to grow their business.
So Branded Growth takes the goal of every business, growth, and shows you the one thing that so many businesses get wrong and when you get it right will maximise your growth: branding. You see, branding all too often is considered a side activity or an unnecessary expense. However, companies will use their brand to maximise their growth when they realise:
Branding is a Strategic Tool to grow your business.
Branding is about the identity of your business, and more importantly it is about how others identify with your business. So internally your brand creates a shared identity and externally it reflects your clients' identity. So in its essence:
Branding is all about Identity.
This is one of the key reasons Branded Growth works: People are not looking for more goals to achieve, but rather are looking for roles to play. When leaders understand this they can create a system of Branded Growth, where they cultivate their brand to cultivate their profits because:
Internally your Brand creates a Culture, & externally your Brand creates a Community.
Can you explain in more detail your unique speaking style, where you draw live as you speak, and what benefits it delivers to business?
Yes, having spoken for 25 years in more than 45 countries, it became clear that 'how' you say something is as important as 'what' you say. So I have designed a unique speaking style. I started by asking, 'How can a speech have the most impact on people & their organisation?' And I kept asking this question until I realised:
The goal of my Speech is to Align & Inspire people towards Action.
So I researched the art & science of speaking until I had proof of what worked. And then the real insight came when I found the Chinese proverb: 'I hear & I forget. I see & I remember. I do & I understand.' I then knew the impact of my speech is multiplied when I introduce images to see and tasks to do. This resulted in my unique speaking style:
I draw live as I speak along ten meters of paper; I call this Ten Meters of Thinking.
My research showed that when I reveal an image, draw it live, it is more impactful than showing a finished image on a PowerPoint slide. Because when I reveal an image I take the audience step-by-step through the content to increase their engagement and comprehension; the audience is captivated by asking 'What happens next?' Then by adding tasks for the audience to do, I saw that:
My Speech engages the Hand, the Heart, & the Head.
Engaging the hand means the speech must be action oriented, this is the ultimate goal of every speech. Because great speeches do not end in words, they end in people taking practical action. A great speech says, "You must take action!"
To achieve this the speech must engage the heart, which means it must inspire belief. Because to get people in motion they need to feel emotion. I do this through the power of storytelling, because I come from a long tradition of Irish storytellers. And because the only thing that has moved the world is a story.
And finally all this is supported by engaging the head, which means the speech needs to be crystal clear. It needs to be logical, understandable, and memorable. So all together this results in what I call The ABC of my speech design:
My Speech is Action oriented, inspires Belief, & is crystal Clear.
It is easy to say that companies must innovate; what do you believe has to be put in place to ensure that innovation becomes part of a company's culture and way of doing business?
Yes, great question, because I believe innovation is now the difference that makes the difference. It is a key success factor for organisations in today's world. And you have highlighted something very important already in your question:
Innovation is a Culture, not a Process.
By creating a culture of innovation all processes of innovation are supported. Without it innovation cannot be sustained. So the key question is 'How do we create a culture of innovation?' I believe the answer is what I call The ARC of Innovation.
Innovation is one of the most talked about things in business yet one of the most misunderstood. So let's clarify: innovation is nothing more than generating alternatives. Alternatives to do something new, or alternatives to improve what we are currently doing. New or improved. So the goal of innovation is to generate alternatives.
And this needs to done repeatedly, not occasionally. So we need to create a routine of generating alternatives. The word 'routine' comes from the French and it means 'route' or 'road'. So we need to map out a practical 'road' to innovation in our daily work; our work routine needs to be designed deliberately to focus on generating alternatives.
Finally, now that we have a routine of generating alternatives, the leadership team needs to put the right conditions in place to support this. The right systems, resources, and rewards need to be in place to encourage a routine of generating alternatives. Because when the right conditions are in place the right behaviour naturally emerges.
I deliberately weave the elements of Alternatives, Routine, & Conditions together to form the word ARC. Because an ARC represents the type of activity we need to create a culture of innovation. It suggests action that is followed by reflection. Ongoing and upward ARCs of learning-by-doing. The best learning takes place when we act and then reflect upon that action.
So if you want innovation to be central to your way of doing business use The ARC of Innovation and you will ensure you create a lasting culture of innovation.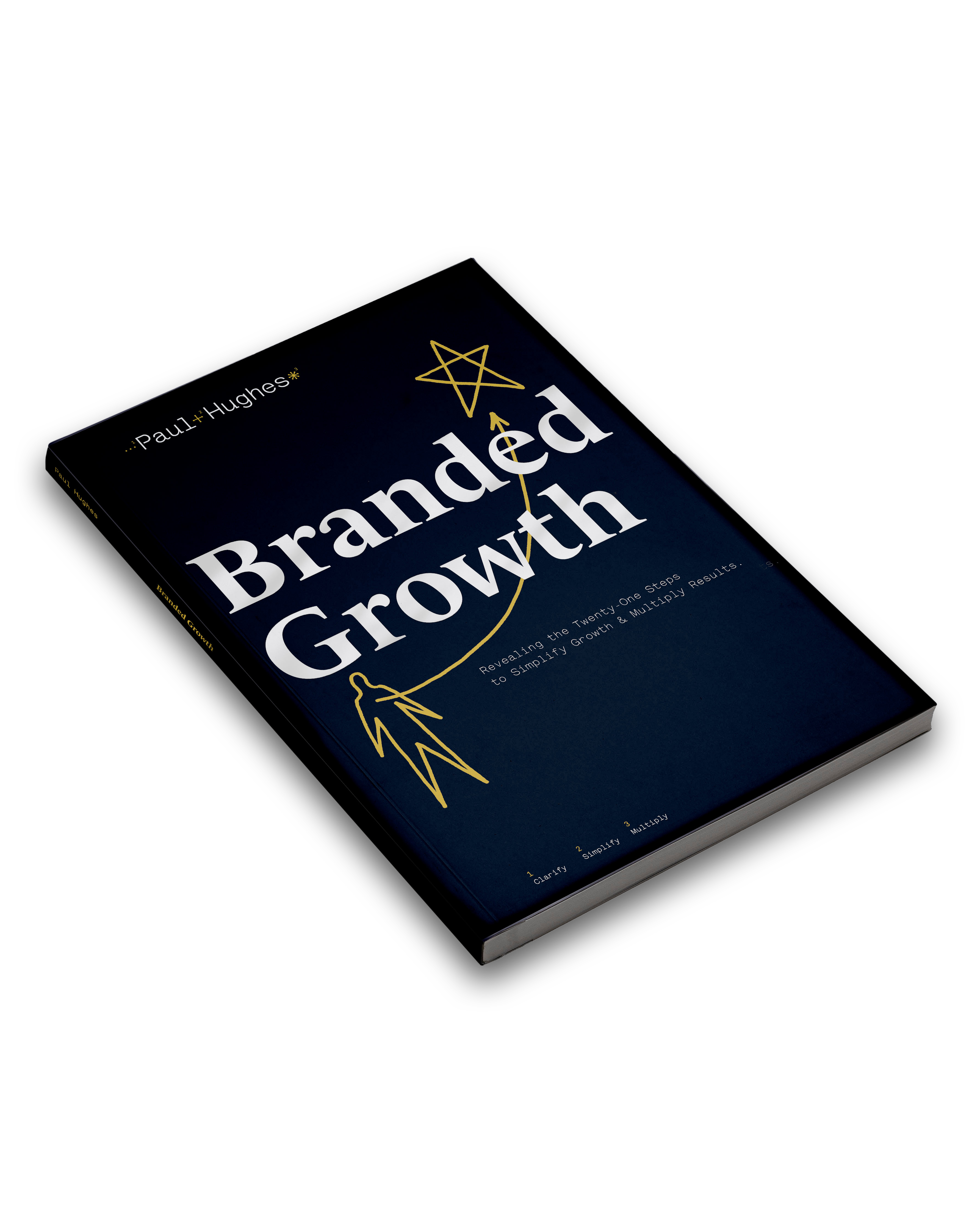 Branded Growth is the first book in a series that focuses on what Paul Hughes calls 'Results-Driven Growth'. He has translated his twenty-one years' experience in the branding industry into twenty-one steps to form a simple and straightforward guide: how to use your brand to grow your business.
The key to success, where success is always a personal definition, is about achieving better results. Indeed, what distinguishes a great business from an average business is the ability to achieve results. And great businesses know how to get results that are not just transactional but also transformational. And while there are many things that might help, there is one thing that drives all results: growth. Your ability to get results will be defined by your ability to grow.
Branded Growth is a proven method to clarify your focus, simplify your essence, and multiply your growth. "Growth is nonlinear. Growth does not happen in a straight line, instead it moves in an upward spiral. This book offers a step-by-step guide that maps this spiral path of upward growth."
"Paul was a speaker on the 2nd National Growth Masterclass. He was able to involve, surprise, and inspire a very critical audience of about 500 growth entrepreneurs. Very professional, well done, and I recommend Paul highly."
"Paul's keynote on growth at our Global Management Conference was really great! Very interesting insights and thoughts, presented in a lively style which ensured the audience will never forget. To the point!"
– Worldwide Technical Services Company
"We worked with Paul on a leadership programme for our Top 60 Global Leaders. What aninspiring & unique experience! The participants were caught by his presentation, which was customised to our leadership strategy. He give the audience a completely different view on leadership with storytelling. A great pleasure to listen to & learn from!"
– Global Financial Services Company
"Paul is an inspirational speaker in the best Irish traditional. He combines storytelling with dialogue, and words with images. He is a craftsman in the best sense of the word, highly intelligent & with a tender sense of humour. He connects. Listening to him gives the audience the feeling that we knew him long before we actually met."
– European Creative Industry Group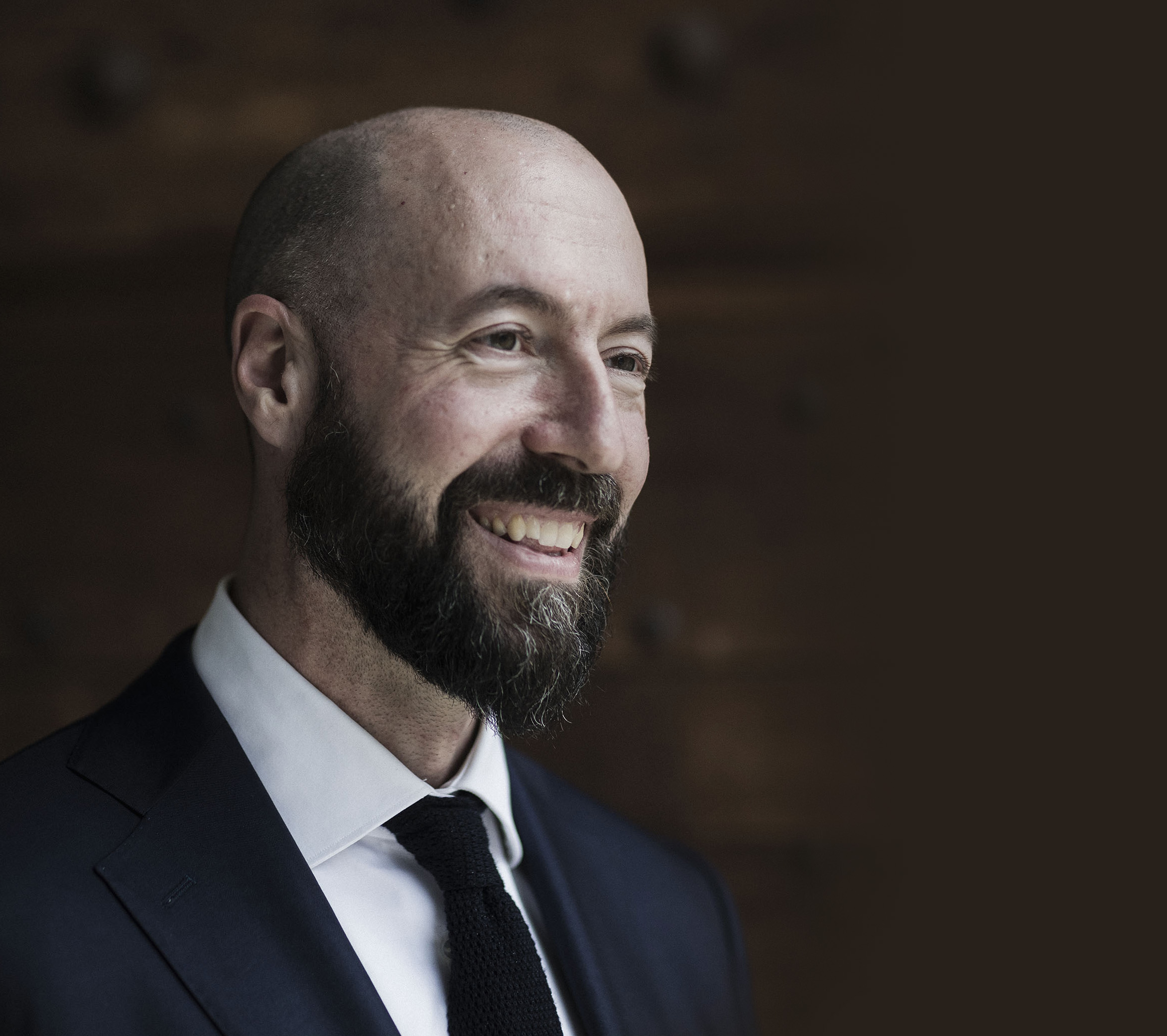 Paul travels the world to speak with organisations that want to experience transformative growth. He is keen to speak with those who want to use their leadership, innovation, and branding to grow their business.
Comparing the patterns of growth in Nature with those in the business world, Paul believes that growth is a natural force in every business because growth is both quantitative (bigger) and qualitative (better).
Paul's world-class, tailor-made, keynote speeches are unique in their ability to provoke & persuade any audience to take practical action.
To find out more about how Paul can turn your event into a strategic tool to grow your business, to inspire your audience to practical action, or to book him for your next keynote speech, please contact Steve Cummins on +376 735 154 or send an email to steve@csaspeakers.com.