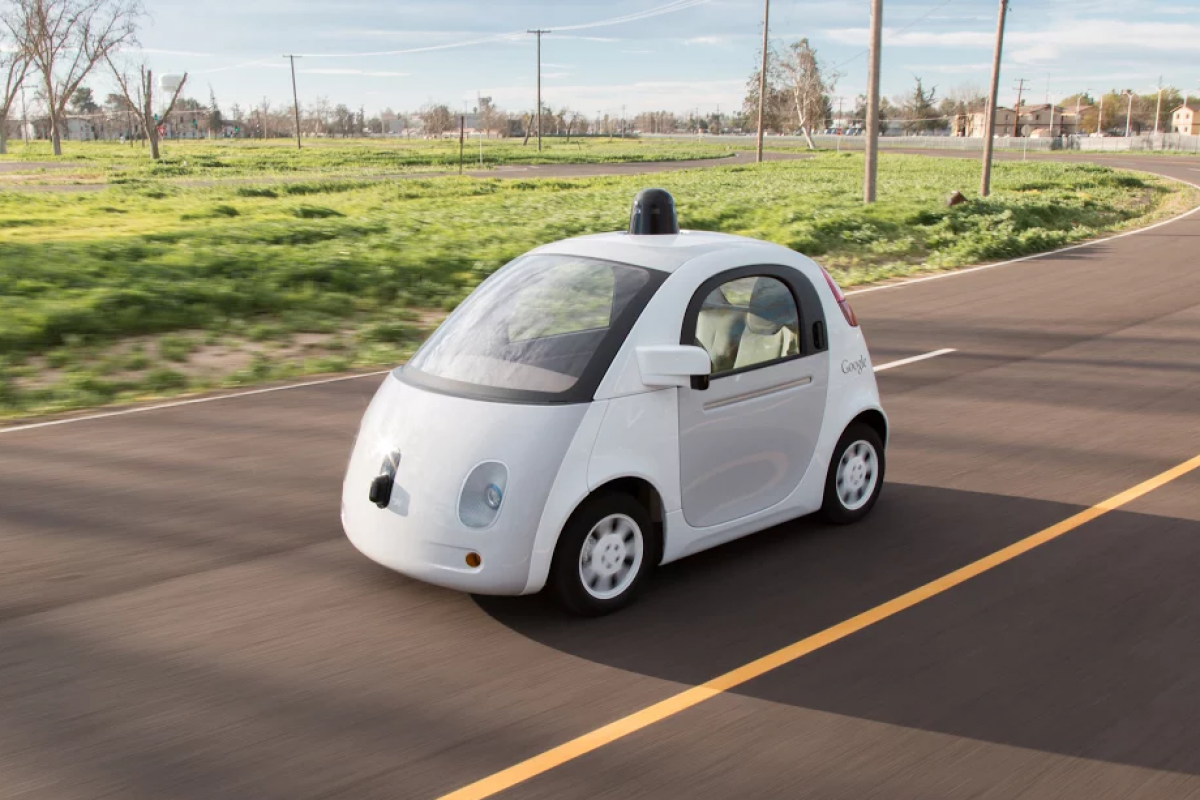 Superdrug Starts Retailing 23andme DNA Testing Kits
UK High Street chemist Superdrug has begun selling 23andme's DNA exome analysis kit direct to consumers.
British doctors have criticised Superdrug for making the £124.99 cheek-swab test available to the public. Some doctors claim that ordinary members of the public aren't equipped to interpret the results.
Questioned about this at a lecture in Oxford recently, Anne Wojcicki, CEO of 23andme, told doctors in the audience that market research clearly indicates that consumers responded responsibility to the DNA results.
The company's DNA test analyses only 1% of the genome, but this 1% is responsible for 85% of all genetically-related health conditions.
Vibrating Pen Helps Parkinson's Sufferers To Write
A new vibrating pen may be the key to improving the writing of people who have Parkinson's disease.
Fashioned by British design firm Dopa Solution, the ARC pen tries to resolve the motor control difficulties that Parkinson's patients run into when they write.
Specifically, many of those with Parkinson's suffer from a handwriting disorder known as micrographia. This condition leads to smaller and more cramped handwriting as the person continues to write.
In a separate development, researchers in San Francisco have developed a vibrating spoon which counters the tremors caused by Parkinson's and allows patients to feed themselves.
Segway Acquired By Chinese Company
Segway has just been fully acquired by a Chinese company called Ninebot, which also specializes in making self-balancing human transporters.
The irony here is that Segway actually accused its then competitor of IP infringement just a little over six months ago, according to Bloomberg.
Unsurprisingly, as a three-year-old startup, Ninebot needed a little help from others with this purchase: the same event announced that Ninebot received a plenty of cash to play with — plus three venture capital firms, but there was no mention of how much of that went towards said acquisition.
What's also unclear is the future of the Segway brand, but it'll no doubt provide Xiaomi with another gateway into the US market.
Having Bought Kiva Robotics, Amazon Now Renames Company And Announces New Robots
Kiva, which has been operating as a subsidiary of Amazon since it was bought for $775 million in 2013, is about to be renamed Amazon Robotics — a move that's probably not much of a surprise for those who have been watching Kiva's integration with Amazon over the last couple years.
Last Christmas Seattle-based Amazon made clear that Kiva's robots would help in its push to make sure orders were filled in a timely fashion. At the time, the company deployed 15,000 Kiva robots at 10 of its warehouses across the US.
Until now, Kiva robots were tasked with picking up shelves in Amazon's giant warehouses and delivering them to warehouse employees at various stations.
But recently, the company has made public its challenge to develop more sophisticated robots that can use computer-vision and machine-learning technology to pick items one at a time and package them, according to a recent article in the MIT Technology Review.
Another Alzheimer's "Breakthrough" – This Time With Ultrasound
A new way of treating Alzheimer's disease with ultrasound has been demonstrated in mice, clearing the amyloid plaques in 75% of the animals.
Researchers at the Queensland Brain Institute (QBI), part of Australia's University of Queensland, have shown that non-invasive ultrasound technology can be used to treat Alzheimer's disease and restore memory in mice. This innovative, drug-free method breaks apart the neurotoxic amyloid plaques that result in memory loss and cognitive decline.
Worldwide, there are 50 million people with dementia, a figure projected to hit 135 million by 2050, with Alzheimer's among the leading causes.
Over 7.7 million new cases are reported globally each year (equivalent to about one new case every four seconds) and the rate is accelerating as people live longer.
Eye Drops That Provide You With Instant Night Vision
A biohacking group in California has managed to develop eye drops that temporarily give a human being excellent night vision.
The chemicals used are still very much at the experimental stage but the first trial has been successful.
The main ingredient in the eye drop solution is Chlorin e6. It's found in certain deep sea fish, enabling them to find their way around underwater, and it's also been used to treat humans with poor night vision. Essentially, it creates a microscopic chemical reaction that amplifies low light sources as they pass through.
By combining Ce6 with insulin in a saline solution, the Science for the Masses group was able to create a mixture that gave excellent night vision for several hours. The solution was dropped into the conjunctival sac between the eyeball and eyelid, where it could be absorbed into the retina.
AirBnB Fast To Set Up Shop In Cuba – Also Netflix
Airbnb has opened its site to Cuba, making it one of the first US companies to open shop on the island since the dramatic thaw in tensions between Washington and Havana last year.
After five decades of hostility, estrangement, and economic sanctions between the two countries, tourism to Cuba — historically dominated by Canadians and Europeans — is set to spike after President Barack Obama loosened travel restrictions in January.
Airbnb expects "significant demand" for Cuban rentals from Americans. US user searches for Cuba on Airbnb's site have jumped 70 per cent since January, the company said.
Separately, Netflix has already made its video streaming service available to Cubans, although the scarcity of broadband and low incomes on the island has led to initial subscribers opening their homes as informal cinemas to help pay for the subscription cost.
Do We Really Need Pilots In The Cockpits Of Commercial Planes?
Advances in sensor technology, computing and artificial intelligence are making human pilots less necessary than ever in the cockpit.
Already, U.S. government agencies are experimenting with replacing the co-pilot, perhaps even both pilots on cargo planes, with robots or remote operators.
In a recent survey of airline pilots, those operating Boeing 777s reported that they spent just seven minutes manually piloting their planes in a typical flight. Pilots operating Airbus plane spent half that time.
In 2014, airlines carried 838.4 million passengers on more than 8.5 million flights. Commercial aviation is already heavily automated. Modern aircraft are generally flown by a computer autopilot that tracks its position using motion sensors and dead reckoning, corrected as necessary by GPS. Software systems are also used to land commercial aircraft.
Building A Robot City To Test Robotic Cars
Researchers at the University of Michigan plan to open a robot "city" to make sure driverless cars are safe to be in when they start taking over the roads.
The $6.5 million facility, called M City, comes in the form of a 23-acre mini-city in the suburb of Ann Arbor where automakers can test their autonomous vehicles to make sure they can handle the dangers of today's roads.
Features of the metropolis include 40 building facades, angled intersections, a traffic circle, a bridge, a tunnel, gravel roads, obstructed views and a four-lane highway, the last designed to show autonomous cars' ability to merge without a driver.
Cars are also tested on their ability to avoid running down real people by "mechatronic pedestrians," or robots that will pop out into traffic from time to time.
Stem-cell and Gene Therapy For Lung Cancer Patients Being Tested In UK
The first UK clinical trial of a combined stem cell and gene therapy for lung cancer will go ahead with National Health Service patients later this year, the British Medical Research Council has confirmed.
The experimental procedure – which uses stem cells to deliver a potent anti-cancer gene that induces a self-destruct pathway in diseased cells, leaving healthy tissues untouched – has been shown to reduce or even clear tumours in early tests with mice.
A research team will now test the treatment in human volunteers, first to check safety and then efficacy compared with standard care. Each patient in the trial will receive almost a billion cells over three infusions, three weeks apart (injected one day after they receive chemotherapy).