Todd Benjamin
Former CNN Financial Editor & Anchor

"Todd is known for his no-nonsense style and punchy interviews."
Todd Benjamin is known globally for having been the anchor, correspondent and financial editor for CNN for 26 years. As an award-winning journalist Todd was based all over the world, interviewing many top people such as CEOs including Richard Branson, Carlos Ghosn and Jack Welch. Todd also interviewed everyone from Bill Clinton to Mikhail Gorbachev and Alan Greenspan to Nobel Prize winning economists.
Todd now focuses his attention to speaking and moderating conferences and events for organisations around the world. His professionalism and attention to detail, along with his expansive knowledge, makes him the ideal moderator for all types of business events. Todd's comprehensive international experience and informed opinion, together with his engaging style make him the 'go to' speaker, moderator and interviewer of choice for key business and political leaders.
The World and European Economic Outlook
The Leadership and Management Techniques of the World's Most Successful Leaders
The Economic Effects of Volatile Crude Oil Prices
Interview with Todd Benjamin
You have interviewed top politicians and business leaders from around the globe. Is there a difference in the way you approach these two groups of individuals and what do you look to come away with as the best outcome of an interview?
First of all, rule number one, is the interview is never about me. It's about getting the best information or insight from the interviewee, hopefully something new. I don't really approach top politicians or business leaders in a different way. The preparation may be different, because the issues are different, but the interview techniques and the engagement are the same. Generally, politicians no longer in office are more candid that those still in office, and so they are usually more interesting, and give more perspective. This has certainly been my experience with politicians such as Bill Clinton, Tony Blair, and the ex-Greek finance minister Yanis Varoufakis. I think to a certain degree this is true of business leaders who are no longer running a company. They no longer have to worry how the markets will react to a certain statement and don't have to be as guarded.
You are a sought after moderator across a range of event types. What qualities do you feel are necessary to fulfil this role successfully?
I always begin by asking the client, what do you hope your audience takes away from this event? Are there any subjects or questions you want me to emphasise. Again, my number one rule is it's never about me. Too often I've seen moderators who put their own ego first, and want to grandstand, instead of trying to bring out the best in the interviewee or panel. To me, a great moderator must engage the audience, and keep them connected. This is crucial, especially if the event has several speakers. I use a series of techniques to engage the audience. A great moderator also makes a connection between the various speakers and refers back to earlier speakers if it is relevant. Often, members of the audience or clients, say that I always seem to know the right question to ask, and that I always get to the most important point. That comes with experience – in my case over 30 years of journalistic experience. You also need a genuine interest in what the person has to say, and a natural curiosity. Finally, I don't believe all journalists make good moderators. It takes a special set of skills that gets that balance right between focusing on the speaker and focusing on the audience, and the interplay between the two.
What do you feel are the main threats over the next 5 years for the global economy?
First, I think we have entered a prolonged period of slower growth, lower productivity, and low to negative interest rates. Each of these carries its own risk, but the real threat is the continued lack of faith in government institutions and central banks to restore growth, resulting in a backlash against globalisation. The appeal of Donald Trump, Marine Le Pen, the Brexit result, are all symptomatic of this backlash. Secondly, the result of the UK referendum has not only left the UK facing a period of great economic uncertainty, but Europe as well, including the possibility that Britain's exit from the EU is not the last. Third, rising inequality, which ties into the first two points. Other threats include a lack of strong leadership, weak commodity prices, a continued slowdown in China, Putin's revanchism, ISIS and other terror groups; and a multi polar world, with conflicting agendas, making consensus on major issues much tougher.
How to book Todd Benjamin
Todd has a great deal of experience moderating conferences and events around the world, from small meetings facilitating strategic sessions for executives, to large gatherings of several hundred people. He is renowned for his insightful questions, energy and effortless ability to inspire people to probe the issues of the day. He always receives great feedback and one proof of his effectiveness is his repeat booking rate, with many clients working with him from year to year, as they have experienced how well Todd connects with the interviewees and the audience and are always impressed with his dynamic approach.
If you would like to book Todd Benjamin for your next event, please call Dagmar O'Toole on +44 1628 601462 or send an email to dagmar@speakers.co.uk.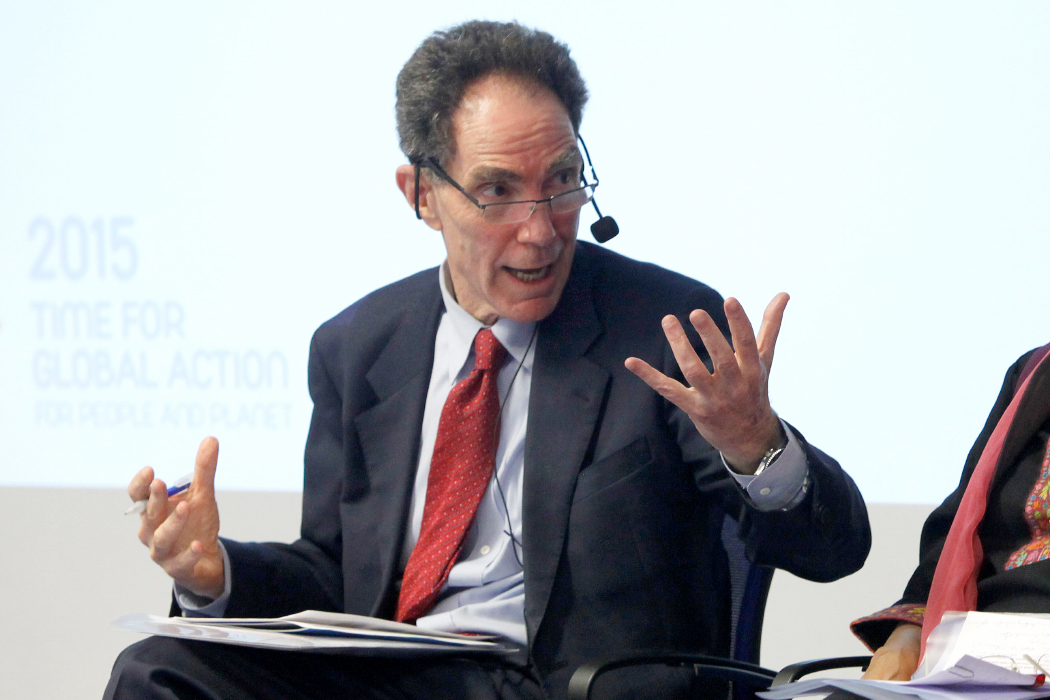 Please complete the form below and we will respond to your enquiry shortly.