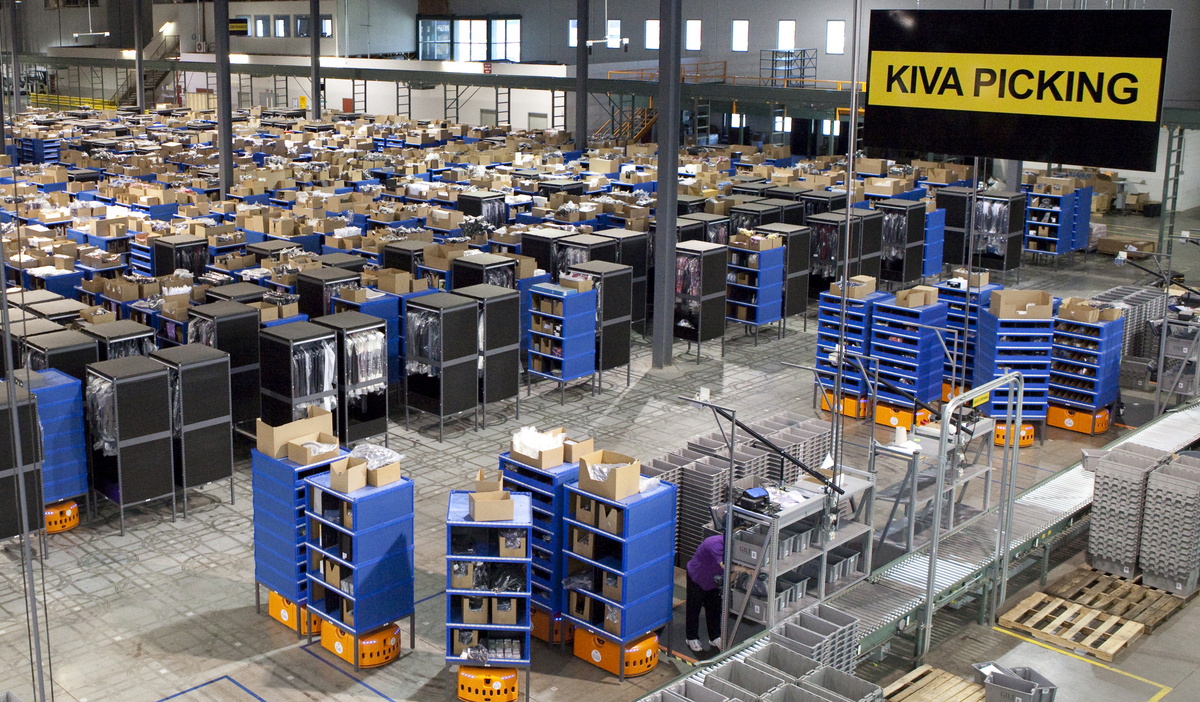 Did An Amazon Robot Pick and Pack Your Package This Christmas?
After many grumbles about the way it treats its human labour, Amazon has revealed that at 10 of its fulfilment centres based across the United Sates, the Kiva robot mobile fulfilment system has been doing the picking and packing this festive season.
Kiva – the maker of the robots which Amazon bought last year says its bots increase productivity by 2-4 times over other picking methods.