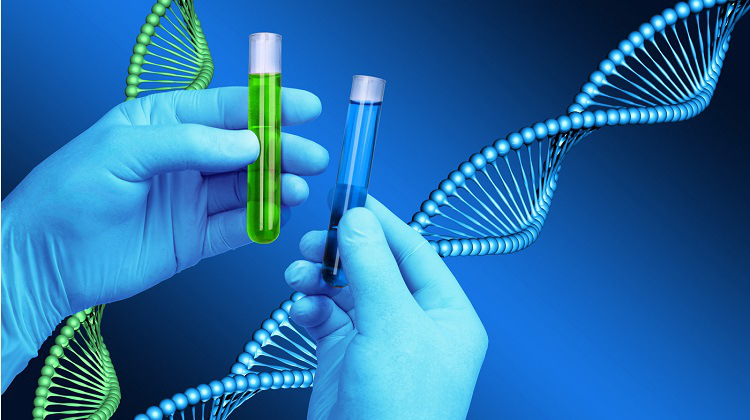 Apple Watch Being Used To Help Cancer Patients
King's College Hospital in London is piloting a scheme in which cancer patients going through chemotherapy treatments are given an Apple Watch running Medopad's Apple Watch Chemotherapy app.
Users will get subtle on-wrist reminders of which medication to take using the Watch's Taptic Engine and they can submit symptoms and their temperature – very important to monitor in cancer patients – to doctors in a couple of taps. Medical staff also have access to data on activity levels captured by the Watch's accelerometer.
Medopad is a British healthcare company which has been building apps for doctors since the launch of the iPad. Now with the Apple Watch, it is looking to really improve patients' lives and empower them to get involved in their treatment with tech's latest toy.
GE Makes A 3-D-Printed Jet Engine – And Fires It Up!
GE Aviation recently fired up a simple jet engine made entirely of 3D-printed parts in a test stand normally reserved for commercial jet power plants.
The 1-foot long by 8-inch tall (30 by 20 cm) engine was built at GE Aviation's Additive Development Center outside Cincinnati as a side project. The result of several years' work, the purpose was to test the printing technology. It's not the first 3D-printed jet engine, but it has been fired and revved up to 33,000 RPM.
GE says that the simplified design was necessary because building anything like a conventional commercial engine is beyond the present technology's state of the art. The team therefore chose a design created for remote control model planes, which was modified for Direct Laser Metal Melting (DLMM) printing.
GE is aiming to create 3-D-Print files for many engine spare parts of they can be manufactured locally rather than shipped around the world.
Hope For Millions With Arthritic Knees As Major Stem-Cell Trial Scheduled
A large-scale clinical trial using adult stem cells to treat knee osteoarthritis is expected to be underway across Europe by the end of 2015. Almost EUR 6 million has been granted to the project 'ADIPOA-2' by the EU's Horizon 2020 research funding programme. The project will include 18 partners from Ireland, France, the UK, Germany, Italy and the Netherlands.
Osteoarthritis is an incurable and debilitating disease. It has been identified as the world's eleventh highest contributor to disability and affects over 70 million Europeans. It causes severe and chronic pain, joint stiffness and loss of function. Currently there is no drug, medical intervention or therapy that alters the progression of osteoarthritis and many patients ultimately undergo total joint replacement surgery.
In its first phase, which completed in 2014, the EU consortium ADIPOA carried out a first-in-man Phase I safety study in 18 patients. Treatment involved a single injection of stem cells cultured from the patients' own fatty tissue. The results of this were sufficiently encouraging to warrant a larger, multi-centre Phase 2b study to further test the effectiveness of the treatment.
ADIPOA-2 will now build on the work of ADIPOA to deliver a randomised clinical trial across 10 hospitals in Europe involving 150 patients. The research will further assess the safety and efficacy of patient-derived stems cells in the treatment of advanced osteoarthritis of the knee.
Britain's New Minister Is Driving The Sharing Economy Forward
The UK government has passed encouraging new home-sharing laws, inaugurated the new SEUK sharing-economy trade body and last year published its 'Unlocking the sharing economy' report.
The cheerleader-in-chief has been Matthew Hancock, now minister for the Cabinet Office, who wants to 'drive innovation'.
The sharing economy and peer-to-peer (P2P) sector is used by a quarter of UK adults, global revenues are around £9bn and estimated to reach £230bn per year by 2025.
Web Site Uses Crowd Knowledge To Diagnose The Most Difficult Cases
To create a website on which anyone and everyone can post a medical problem, so that anybody who might, for whatever reason, want to help knows where to go, is like setting up a stall in a market at which buyers and sellers of medical knowledge know where to meet. And such a stall, called CrowdMed, now exists.
The need for a "crowdsourced" service like this comes from the number of rare diseases around. The National Institutes of Health, America's medical agency, recognises 7,000—defined as those that each affect fewer than 200,000 people.
A general practitioner cannot possibly recognise all of these. Moreover, it may not be clear to him, even when he knows he cannot help, what sort of specialist the patient should be referred to.
White House Orders Car Makers To Make Vehicles Communicate
The U.S. Department of Transportation sees vehicle-to-vehicle communication as a critical piece of tech that will make driving safer.
Before self-driving cars can safely navigate roads and highways, they'll need to be able to talk to one another to anticipate a sudden stop or turn, and ultimately, avoid accidents.
While some automakers are planning to incorporate vehicle-to-vehicle communication technology in future cars—for example, the 2017 Cadillac CTS will have it—there are currently no rules mandating such a feature. That could change sooner than expected.
Department of Transportation Secretary Anthony Foxx said recently that the agency, along with the National Highway Transportation Safety Administration, will fast-track a proposed rule that would require all new cars, even those that need a driver, to have vehicle-to-vehicle communication, known as V2V.
Testing The DNA Of 10,000 Humans To See How They Respond To Medications
U.S. hospital the Mayo Clinic, in collaboration with Baylor College of Medicine, is planning to launch a study of 10,000 Mayo biobank members for potential risk of drug reactions or lack of drug effect based on each individual's genome.
Researchers will be sequencing the DNA of the biobank members for 69 different genes that can influence how patients' metabolize or react to different drugs.
The goal is to determine which "pharmacogenomic" findings are relevant to that individual patient and to insert that information into their medical records – providing an "early warning system" to prevent adverse drug reactions or ineffective treatments.
If DNA is shown to be a crucial determinant to drug efficiency (as is very likely), the outcome will hasten the day when all patients have their DNA sequenced.
The Four Types Of Worker Emerging In The Sharing Economy
Startups like Uber, TaskRabbit and Handy are transforming the way consumers access goods and services by matching people who need something—a driver, a housecleaner or a handyman, for example—with providers willing to supply it.
It's called the sharing economy, and some 7% of U.S. adults say they are working on sharing platforms, according to a PricewaterhouseCoopers survey, with many more likely to follow, attracted by the idea of a job with flexible hours and the chance to be their own boss.
But is there a downside to these kind of work arrangements? Critics worry that sharing platforms may seduce underemployed and economically weak people into jobs with no benefits and few protections. Others say sharing-economy jobs provide different types of workers with something they value more than benefits: flexibility and autonomy.
Meet The Investors Who Shape The tech Future
If you're a member of the digirati, you'll remember the day in 1995 when Netscape launched its mega-successful IPO. It was the day that the Web arrived.
Twenty years on, Netscape's founder Marc Andreessen leads a team of venture capital funders who choose which Silicon-Valley start-ups to back.
This insightful New Yorker piece provides a tantalising glimpse of how these "funders of the future" think and operate.
Supermarket Provides "Indoor Sat Nav" To Guide Shoppers To Bargains
A supermarket in France has become the first in the world to install an "indoor positioning system" created by Philips. The LED-based technology acts like a sat-nav for shoppers, providing in-store directions to shopping list items via their phones.
If you've ever wondered why supermarkets have been so slow in providing electronic location guides to items on the shelves (it could have been done years ago), the reason is that supermarkets don't want you to shop efficiently. They want you to have to hunt for the items you want in the hope you will make impulse purchases along the way.
It's also the reason why supermarkets reorganise their store layouts just as you get used to where things are.