Putting The Whole Planet Under Real-Time Surveillance
Airbus SE and two of the world's most recognizable tech billionaires, MicrosoftCorp. founder Bill Gates and SoftBank Group Corp. Chief Executive Masayoshi Son, propose to build and launch some 500 small satellites intended to provide unmatched video coverage of the globe.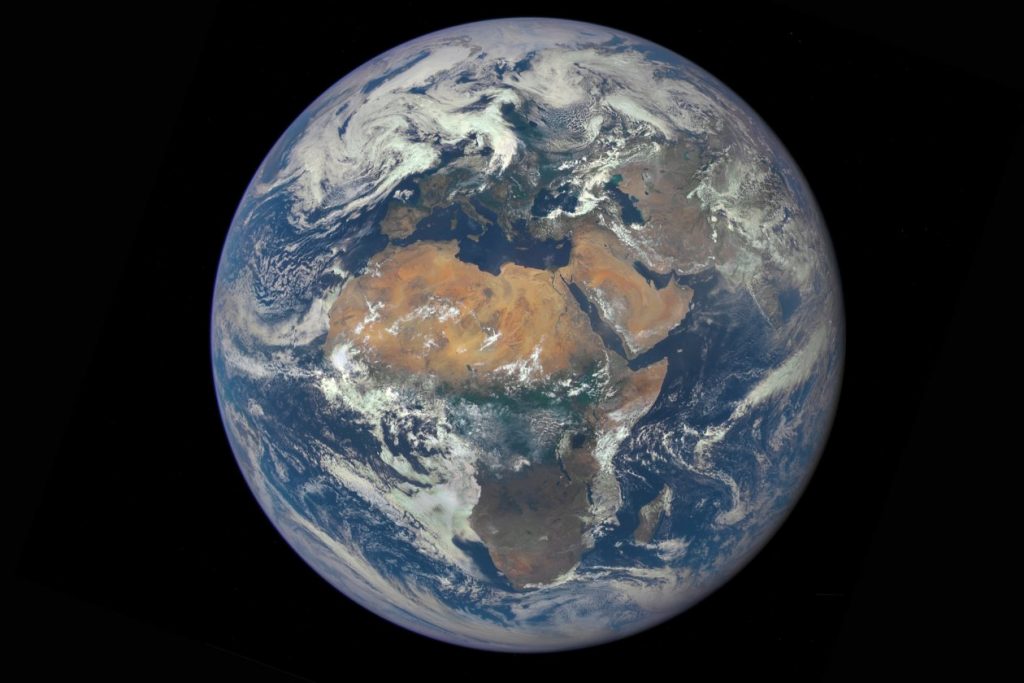 The EarthNow LLC project is still in its formative stage without a firm price tag, launch schedule or technical details, according to founder and CEO Russell Hannigan.
In an interview, Hannigan said the current concept envisions satellites weighing close to 500 pounds each, with a total cost for the system above $1 billion. Those numbers could change, but the announcement underscores industry-wide momentum to launch constellations of satellites no bigger, for example, than a portable refrigerator.
Veteran satellite entrepreneur Greg Wyler, a partner of Airbus and SoftBank on a separate Internet-via-satellite project called OneWeb, is the fourth investor. He declined to disclose how much had been raised in the initial funding round, and Mr. Hannigan said the funding so far only covers early planning and technical studies. But the CEO added that the prominence of early investors is expected to attract other funders.
Uber Gets Into Bike Sharing
Uber has joined the bike-sharing craze with the acquisition of New York-based Jump Bikes, as the Chinese surge in two-wheeled rentals threatens to disrupt parts of the car-hailing market in North America and Europe where the company is most entrenched.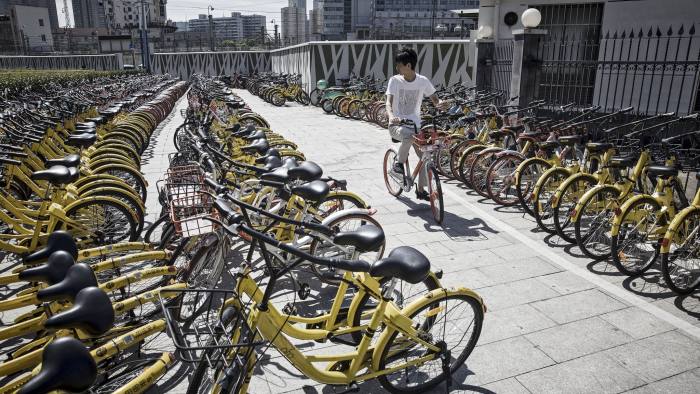 The deal, which one person familiar with the terms confirmed was for more than $100m, marks the first acquisition since Dara Khosrowshahi took over as chief executive of Uber eight months ago after a series of scandals.
The purchase price is dwarfed by the $3.7bn that Meituan-Dianping is reported to have paid last week for Mobike, a mark of the valuation boom that has followed the take-off of bike-sharing services in China. Mobike set up its first service in the US six months ago, pointing to the kind of disruptive competition in its home market that Uber has yet to face from Chinese car-hailing services.
A UK AI-Based App To Help Doctors Make The Right Diagnoses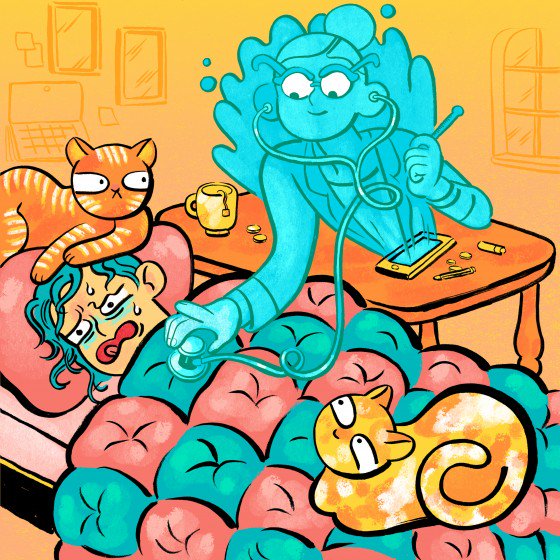 There are about 10,000 known human diseases, yet human doctors are only able to recall a fraction of them at any given moment. As many as 40,500 patients die annually in an ICU in the U.S. as a result of misdiagnosis, according to a 2012 Johns Hopkins study.
British entrepreneur Ali Parsa believes that artificial intelligence can help doctors avoid these mistakes.
Parsa is the founder and CEO of Babylon, a U.K.-based subscription health service that plans to launch an AI-based app designed to improve doctors' hit rate.
Users will report the symptoms of their illness to the app, which will check them against a database of diseases using speech recognition. After taking into account the patient's history and circumstances, Babylon will offer an appropriate course of action. Currently in beta testing, the app is expected to be available later this year.
Uber Rival Will Put One Million Electric Rickshaws On Indian Streets
Indian ride-hailing company Ola has unveiled plans to deploy 1m electric vehicles across the country within three years in its latest attempt to gain a competitive edge in a struggle with US rival Uber.
Founded in 2010 by the then 25-year-old computer science graduate Bhavish Aggarwal, Ola has spent the past five years in an intense battle for supremacy with Uber, which now counts India as its biggest Asian market, having sold its operations in China and south-east Asia.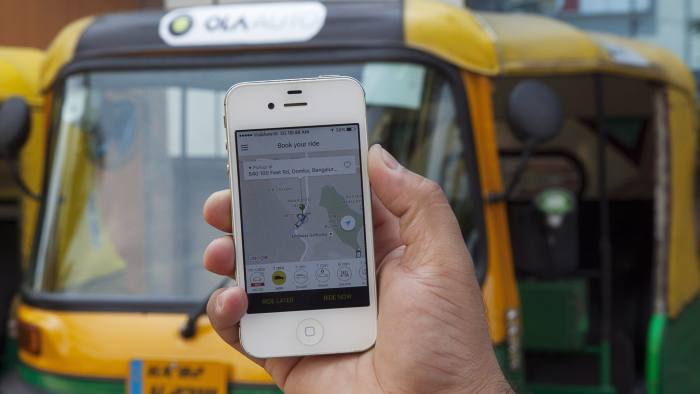 The rivalry between the two companies, both backed by Japan's SoftBank, has taken a twist in recent months with talks between them over a possible merger — in which each side is determined to emerge as the dominant partner.
Mr Aggarwal has rejected suggestions that Ola is merely an Indian version of Uber, and has rolled out a series of innovations aimed at differentiating it from the US company. These have included a service using three-wheeled auto-rickshaws, video entertainment systems in higher-end cars and a monthly subscription service for regular users.
At Last! Breakthrough Prostate Cancer Test Is Easy and Reliable
Scientists have announced the development of a highly accurate and reliable technique for diagnosing prostate cancer. The Dundee University-based team say they have used an ultrasound process called shear wave elastography (SWE) to detect prostate tumours. The method is non-invasive and cheaper than current detection techniques.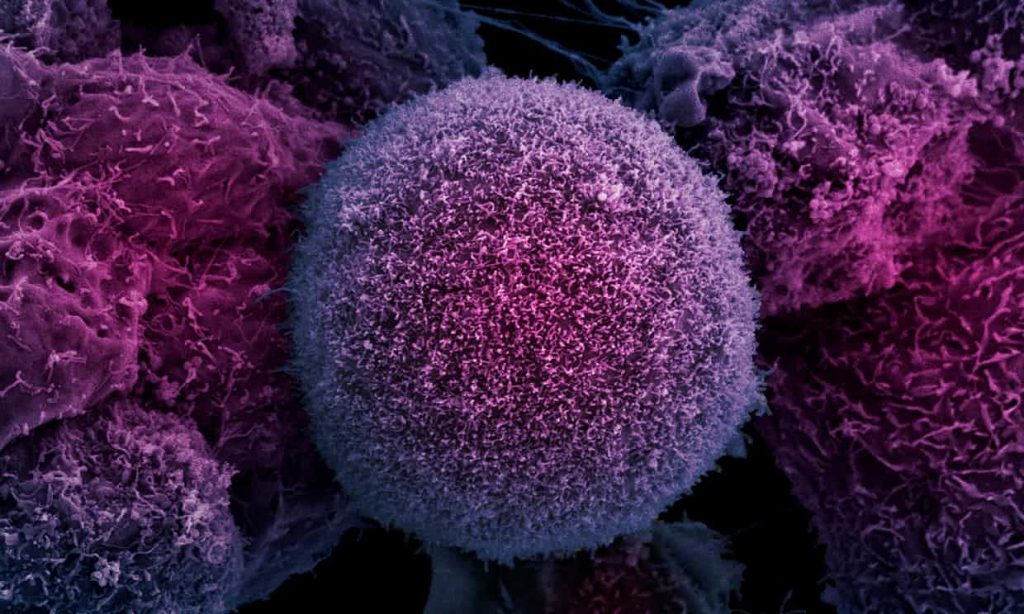 "Current diagnosis of prostate cancer is extremely inefficient, leading to unnecessary treatments for many patients," said the Dundee University team's leader, Professor Ghulam Nabi. "Our new method is far more accurate and also allows us to identify the difference between cancerous and benign tissue in the prostate without the need for invasive surgery."
Prostate cancer has become the most common cancer in men in the UK. One in eight men will develop the condition at some point in their lives with more than 47,000 new cases being diagnosed every year. Men aged 50 or over, men with a family history of prostate cancer, and black men are at greatest risk of developing the condition.
Smart Packaging Knows When Food Is Off
According to its "best before" label, that steak you bought hasn't expired yet … but is it really safe to eat? Well, thanks to research being conducted at Canada's McMaster University, the food packaging itself may soon definitively let you know the answer.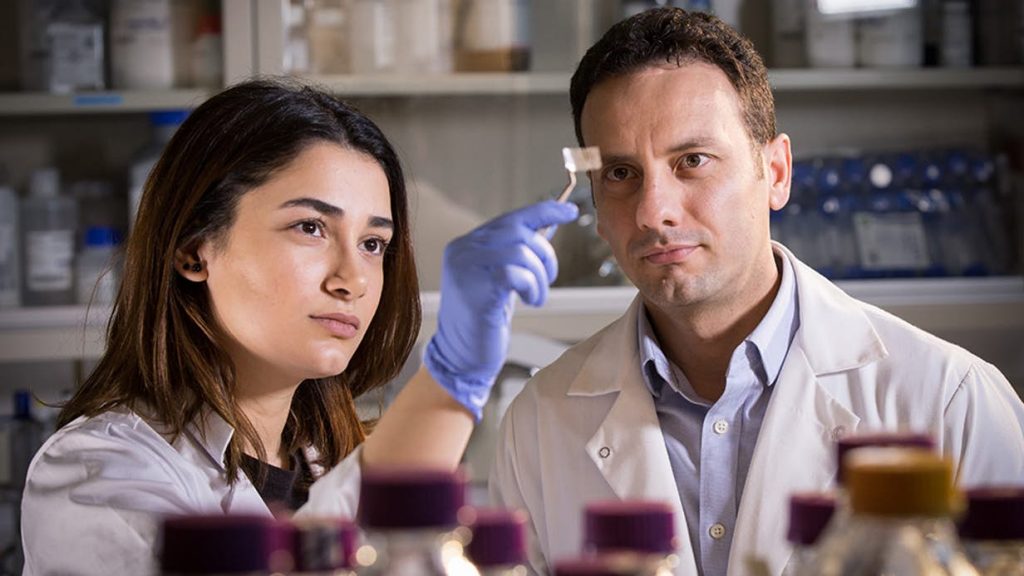 What the scientists have created is a patch of specially-treated non-toxic transparent polymer film that could be incorporated into food packaging.
Called Sentinel Wrap, it's coated on one side with a microarray of droplets of DNA molecules known as DNAzymes. When pathogens such as E. coli come into contact with them, those DNAzymes fluoresce. Using an app on a smartphone or other mobile device, users could "read" that fluorescence to determine if the food inside the wrap was spoiled.
"A DNAzyme is a piece of DNA where the sequence has been selected such that it performs a specific activity – in this case it's a cleavage event – in the presence of a specific target," McMaster's Prof. Carlos Filipe explained. "Essentially the sequence has been designed so if a bacteria is present, that DNA is going to be broken in a particular location."
New Company Wants To Preserve Your Brain For Future Uploading
Start-up Nectome is a "preserve-your-brain-and-upload-it" company. Its chemical solution can keep a body intact for hundreds of years, maybe thousands, as a statue of frozen glass. The idea is that someday in the future scientists will scan your bricked brain and turn it into a computer simulation. That way, someone a lot like you, though not exactly you, will smell the flowers again in a data server somewhere.
This story has a grisly twist, though. For Nectome's procedure to work, it's essential that the brain be fresh. The company says its plan is to connect people with terminal illnesses to a heart-lung machine in order to pump its mix of scientific embalming chemicals into the big carotid arteries in their necks while they are still alive (though under general anaesthesia).
The company has consulted with lawyers familiar with California's two-year-old End of Life Option Act, which permits doctor-assisted suicide for terminal patients, and believes its service will be legal. The product is "100 percent fatal," says McIntyre. "That is why we are uniquely situated among the Y Combinator companies."
(I know this sounds like an April Fool, but this is the May issue of Glimpses. The story – and the company – is real.)
Dubai Plans To Sequence The DNA Of All Three Million Residents
In a massively ambitious project with the stated aim of improving the health of its three million residents, the city of Dubai plans to sequence the DNA of its entire population.
The United Arab Emirates city announced the two-year programme this month as part of its Dubai 10X Initiative, a bid to implement as soon as possible the technologies it believes will become standard 10 years from now.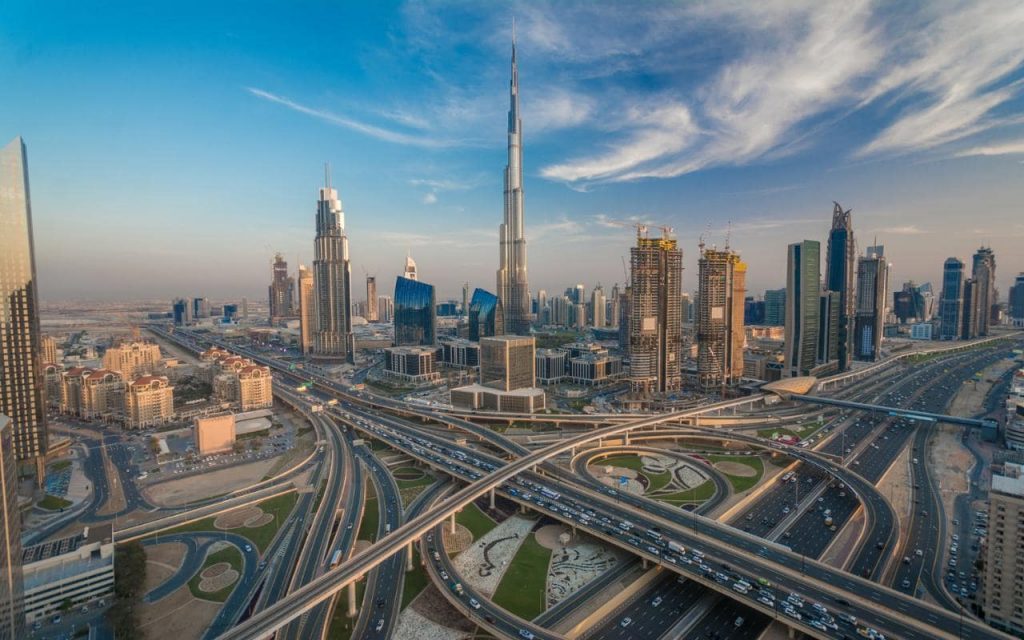 The Dubai Health Association plans to create a massive genomic database of all of its residents, including non-citizens, the Khaleej Times reports. Then it plans to create novel artificial intelligence capable of analysing the data and potentially predicting diseases before they occur.
The city said it wants to "reverse" the genetic research process. "Instead of studying an affected patient's genetics, our AI goes through database, finds out who has been affected, and looks for non-patients with similar genetic profiles and are therefore at risk," the project website says.
In the final phase of the project, the city also hopes to collaborate with pharmaceutical companies to design targeted therapies for genetic conditions. The end goals of the project are lofty. Among them, the city hopes to eradicate and contain genetic disorders; prevent disease by prompting lifestyle changes in people at risk; help spur the adoption of personalized medicine; and, along the way, turn Dubai into a leader in genomic medicine.
But in the announcement, there is no mention of privacy or of citizens human rights. DNA is the most sensitive data we have – would you wish a non-democratic government to have your DNA?
Memories Are Made By Genes – and We'll Probably Be Able to Read Them
Memories have a unique genetic signature in the brain – a code that has only just been discovered and unlocked. The findings, in mice, suggest we may be able to read people's memories by examining the patterns in their brains, and even one day alter or repair them to treat psychiatric disorders or memory loss.
The brain seems to store memories in new connections between neurons. To do this, the neurons need to make new proteins – a process that is thought to be controlled by hundreds of genes.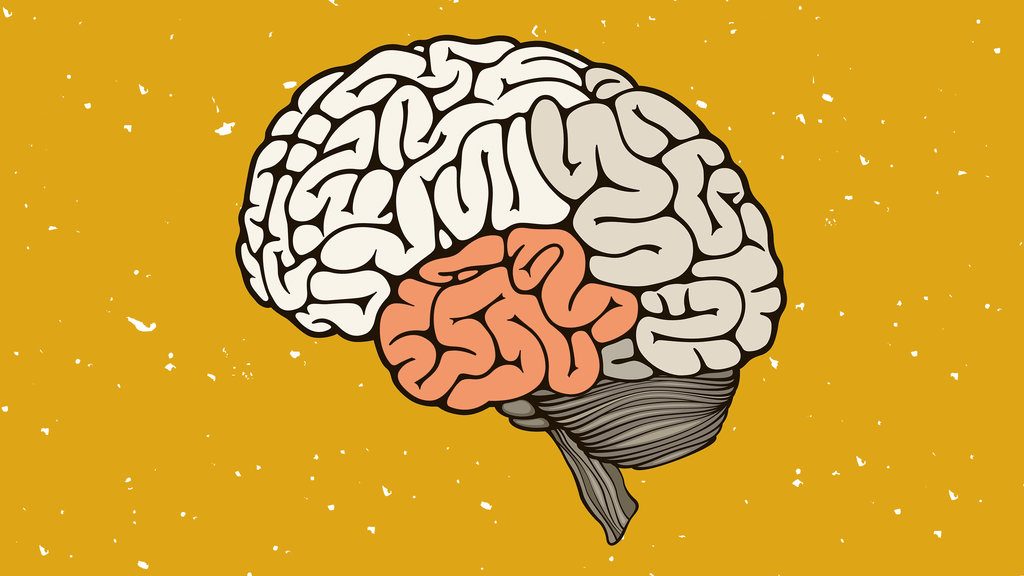 While investigating how this works, Ami Citri at the Hebrew University in Jerusalem and his colleagues discovered that particular experiences – be it an electric shock or a hit of cocaine – elicit different changes in gene activity in the brains of mice.
These mice were given a variety of positive or negative experiences, such as electric shocks to their feet, a sugar treat, a dose of a chemical that makes them feel ill or cocaine. An hour later, they were euthanised and the team looked at which genes were being expressed in seven areas of the brain that are involved in memory, including the hippocampus and amygdala.