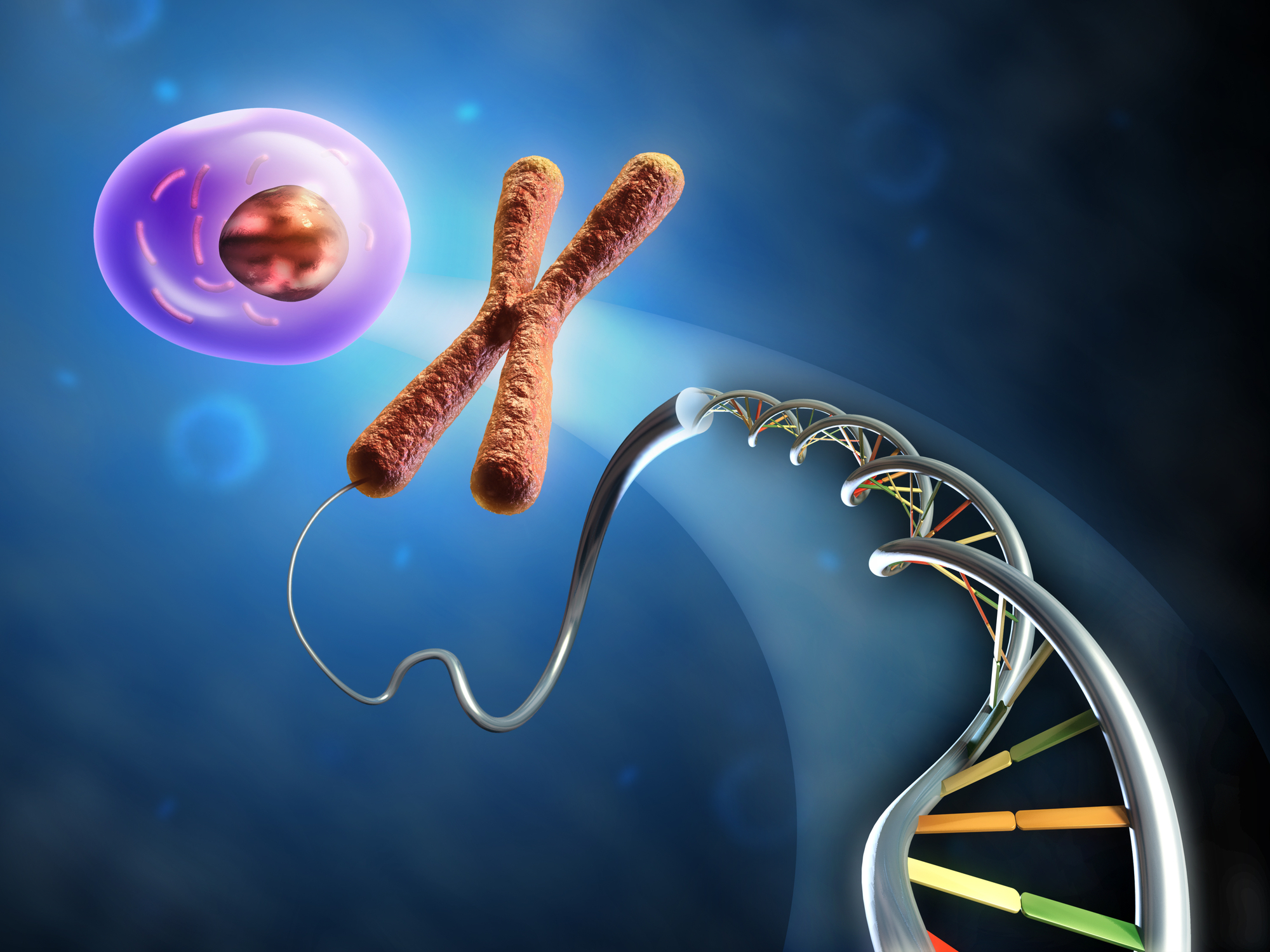 Cuba Leads The World In Stem Cell Treatments
It is claimed that over 6,000 patients have been treated in Cuba with stem cells, a procedure of regenerative medicine that has been used in this Caribbean archipelago since 2004.
According to the local Granma newspaper, angiology and orthopaedics and traumatology are the specialties with the greatest number of cases treated by this method, which is applied in 14 of the 15 Cuban provinces.
Porfirio Hernández, deputy director of Research at the Institute of Haematology and Immunology in Havana, described as "promising" the use of cell therapy in patients suffering from severe arterial insufficiency of the lower limbs, through avoidance of major amputation in a range of 58 to 80 per cent of patients who had such symptoms.
In those with chronic arterial insufficiency of the lower limbs, which made them unable to walk more than 150 metres, a significant improvement of about 85 per cent is reported. Some even manage to walk a kilometre or more without showing discomfort.
There were also encouraging results in bone cysts, complex bone fractures, pseudoartritis, aseptic necrosis of the hip, degenerative joint injuries, (mainly in the knee), periodontitis, paraplegia by spinal trauma and spinal cord injury.
Audi Gets Permission To Test Its Autonomous Cars On Californian Roads
Audi has announced that it is the first traditional automaker to get a permit from the state of California to test self-driving cars on public roads. New state regulations took effect the same day specifically allowing such testing for the first time in the state.
The German automaker is one of many makers that have already started testing self-driving technology elsewhere. Others include Nissan, Mercedes-Benz, Toyota, Ford, GM; many expect to have such vehicles on the road by 2020.
By 2025, as many as 230,000 new autonomous vehicles a year could hit the roads around the world. That number could swell to 11.8 million a decade later, according to a study released by IHS Automotive.
Soft Exosuit Helps Humans Move With Less Energy
A team of researchers from Harvard University has claimed to have developed a new form of wearable robotics that would minimize the energy required by a person to make physical movement.
Researchers revealed a prototype wearable robotics suit, known as "the Soft Exosuit," which can be worn by a human being under conventional trousers.
The Soft Exosuit has been designed with an intention to minimize the energy required for physical movement. The researchers claim that this wearable device could prove to be very helpful for soldiers who have to undertake duties in tough terrain.
In the future it is hoped that soft exosuits can be developed to assist disabled and elderly people move with minimal energy.
Venture Capital Firm Appoints An Algorithm To Its Board
A Hong-Kong based venture capital firm has appointed a computer algorithm to its board of directors.
The program – called Vital – will vote on whether to invest in a specific company or not.
The firm it will be working for – Deep Knowledge Ventures – focuses on drugs for age-related diseases.
It said that Vital would make its recommendations by sifting through large amounts of data.
The algorithm looks at a range of data when making decisions – including financial information, clinical trials for particular drugs, intellectual property owned by the firm and previous funding.
Wearable Device Allows Patients To Inject Themselves
A novel wearable injector developed by Enable Injections, only slightly larger than an Oreo cookie, allows patients to administer their own injections.
The device adjusts the delivery rate of the drug based on the patient's tissue pressure to create a personalized, more comfortable injection experience.
It is also the only injectable device to incorporate a pause feature, giving the patient more flexibility and control.
World Population To Grow To 11 Billion By 2100
New research from the University of Washington suggests that the world population will continue growing and will reach 11 billion by the end of the century. After that, it will keep on growing.
This new study overturns the orthodoxy of 20 years which has suggested that after peaking at 9 billion in 2050, world population would thereafter decline.
If the new study is right (and it is pretty impressive) the implications for the planet in terms of fresh water, food, healthcare and energy requirements are massive.
For over 30 years I have identified asymmetric world population explosion as my No.1 key driver of the future. Suddenly it is even more important, and finding a response to the problem is even more urgent.
Is there anything that can be done to slow down the growth? The answer is education – specifically the education of young women.
Autonomous Drone Follows You Wherever You Go
The new Iris+ drone from 3D Robotics will automatically follow its owner on command. The autonomous craft is able to fly for 15 minutes with a gimbal and camera attached and 20 minutes without.
The flight control system provides a traditional joystick-style controller, but the setup also comes with a long-range telemetry radio that enables your device to control the aircraft from over 3,000 feet away. (That's over half a mile.)
The drone features screw-on, self-tightening propellers for a more reliable design and makes autonomous flight as simple as drawing a path on a smartphone or tablet – then the Iris+ takes over.
3D Robotics recently received a major financial and publicity boost when it was announced that entrepreneur Richard Branson had become an investor in the company.
New Jet-Pack Enables Soldiers To Run Faster
Designed to boost the running power of American soldiers, this new jetpack will make you fly, without ever leaving the ground.
Developed by researchers at Arizona State University (ASU) as part of a project called 4MM, this new jetpack is designed to help its wearer run a mile (1.6 km) in four minutes.
The project is being run in conjunction with the US Defense Advanced Research Projects Agency (DARPA), and aims to develop new technology that helps soldiers on the ground move faster and carry more weight.
Dishwasher-Loading Robot Under Development
The first robot capable of manipulating unfamiliar objects was unveiled recently, with its creators predicting that it would possess enough dexterity within months to carry out complex tasks such as loading a dishwasher.
"Boris" was displayed at the British Science Festival in Birmingham picking up household objects that he had not seen before, such as a dustpan and measuring cup, and putting them down in a basket.
"Our scenario is to have a robot capable of loading a dishwasher by next April," said Professor Jeremy Wyatt, the project leader at Birmingham university.
Rare Testicular Stem Cells Identified – May Assist Infertile Men
Rare stem cells in testes that produce a biomarker protein called PAX7 help give rise to new sperm cells — and may hold a key to restoring fertility, research by scientists at UT Southwestern Medical Center has revealed.
Researchers studying infertility in mouse models found that, unlike similar types of cells that develop into sperm, the stem cells that express PAX7 can survive treatment with toxic drugs and radiation.
If the findings hold true in people, they eventually could lead to new strategies to restore or protect fertility in men undergoing cancer treatment.
PayPal Accepts Bitcoin And Coinbase Plans To Trade The Coinage Across Eurozone
Paypal will soon start to enable merchants on its payments processing network to accept Bitcoin, a sign of the growing acceptance and maturation of the volatile digital coinage sometimes derided as magic internet money.
Bill Ready, chief executive of Paypal's mobile-focused subsidiary Braintree, said he and others had been watching bitcoin develop for years, but not until now had felt comfortable enough, and seen enough demand, to integrate it into the company's payment processing network.
In a separate development Coinbase, a start-up established to develop the crypto coinage, plans to launch a consumer service across a large part of the Eurozone as use of Bitcoin starts to spread.
Coinbase, which has raised $31m in venture capital, much of it from start-up investors Andreessen Horowitz, is among a group of Silicon Valley start-ups trying to bring Bitcoin into the mainstream.